Detailed installation instructions
Download the release by clicking on the link: GlimmerBlocker-1.6.6.dmg (release notes).
Safari should then download the installer: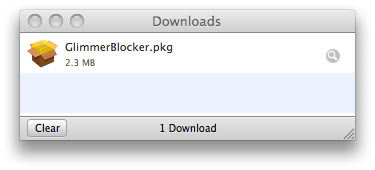 The installer should start automatically when the download is complete :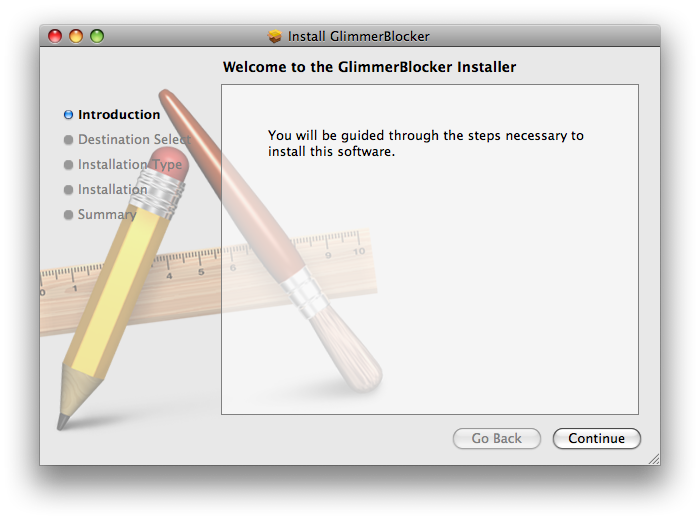 Click "continue" and provide your password when the installer asks for it. This ensures that only administrative users can change the setup of GlimmerBlocker, so non-administrative users can't change the settings.
For some users the Installer displays the "Destination Select" pane as displayed below. When this happends, click in the blue area ("Install for all users of this machine"), then click the "continue" buttons. This bug has been reported to Apple (bug #6359800).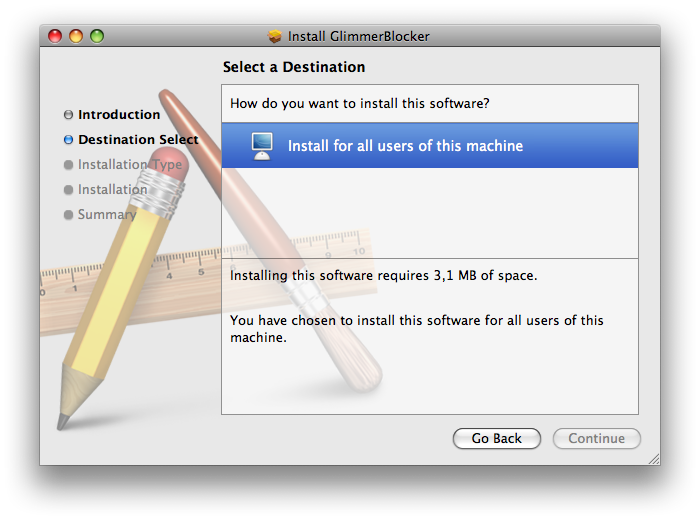 When the installation is done, GlimmerBlocker is automatically activated.
Where are GlimmerBlocker's settings?
Because GlimmerBlocker doesn't hack Safari, its settings are not part of Safari's settings window but is located in System Preferences.
To change settings for GlimmerBlocker, choose "System Preferences..." from the Apple menu: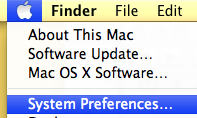 Then click on the GlimmerBlocker icon in the bottom of the window:

To be able to change the settings, click on the authentication lock and provide your password:

If you want to uninstall GlimmerBlocker, see the uninstall instructions.